Podcast: Play in new window | Download | Embed
Subscribe to WPPlugins A to Z on Google Podcasts | Email | RSS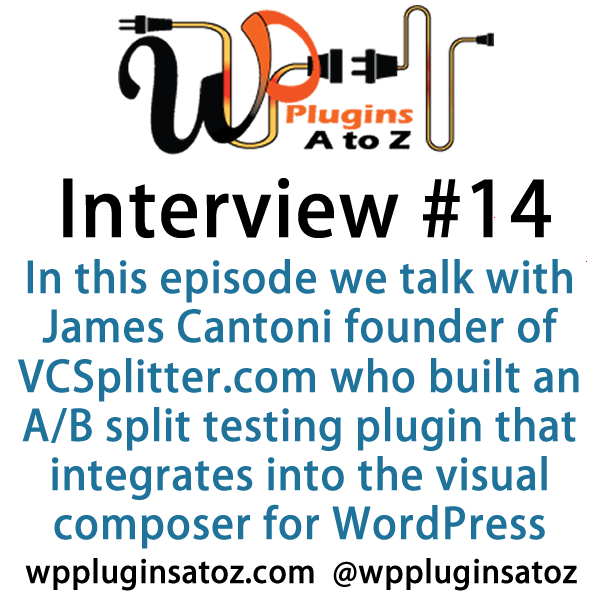 This show I interviewed James Cantoni the founder of VCSplitter.com . They have built an A/B split testing plugin that integrates into the visual composer plugin for WordPress. This add-on help make the process of doing split testing affordable and easy for the person who needs to keep their budget intact.
In Episode 310  I reviewed their Pro version of the plugin review below:
VC Splitter Pro
Freemium Plugin from $10 a month
sent in by James Cantoni
https://wordpress.org/plugins/search/vc+splitter/
The Lowdown:
This is a plugin that will allow you to do A/B split testing on your content easily if you are using visual composer. At 3 levels of purchase you can go for the free which allows you to create the testing items between buttons, heading and images, buy it on code canyon and get the added features of text testing, tracking and a stats dashboard, or from their site where you get multi column and row testing, mobile testing.
if you are in need of A/B testing and using visual composer this looks to be a plugin for you
Rating 4 Dragons.
Check out VCSplitter.com at the following links:
https://codecanyon.net/user/smartrsite
https://vcsplitter.com/pricing/
Reminder: If you're a plugin developer and you'd like to appear on the show, you can schedule an interview, donate your plugin for an upcoming contest, or submit your plugin for review.