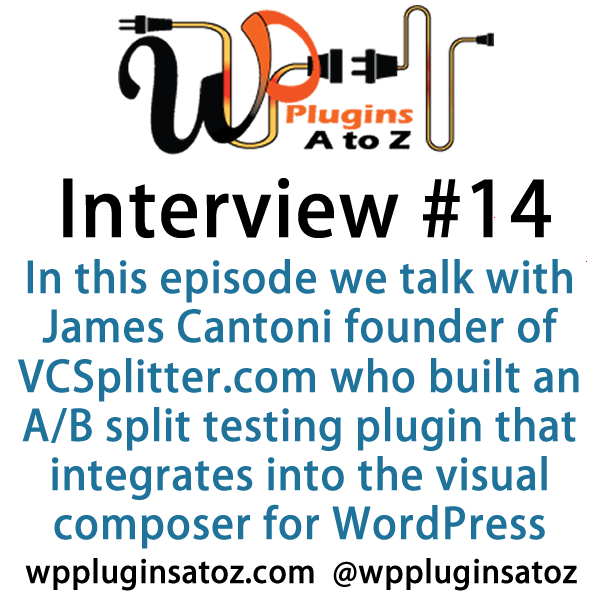 Podcast: Play in new window | Download | Embed
Subscribe to WPPlugins A to Z on Google Podcasts | Email | RSS
In this episode we talk with James Cantoni the founder of VCSplitter.com . They have built an A/B split testing plugin that integrates into the visual composer plugin for WordPress.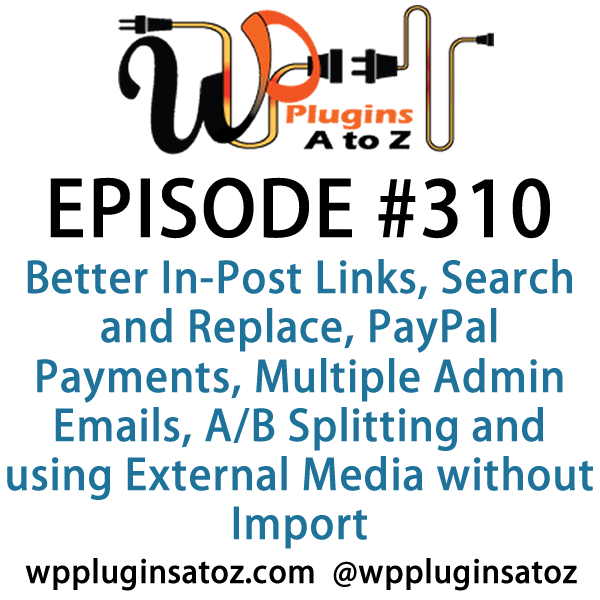 Podcast: Play in new window | Download | Embed
Subscribe to WPPlugins A to Z on Google Podcasts | Email | RSS
It's Episode 310 and we've got plugins for Better In-Post Links, Search and Replace, PayPal Payments, Multiple Admin Emails, A/B Splitting and using External Media without Import . It's all coming up on WordPress Plugins A-Z!