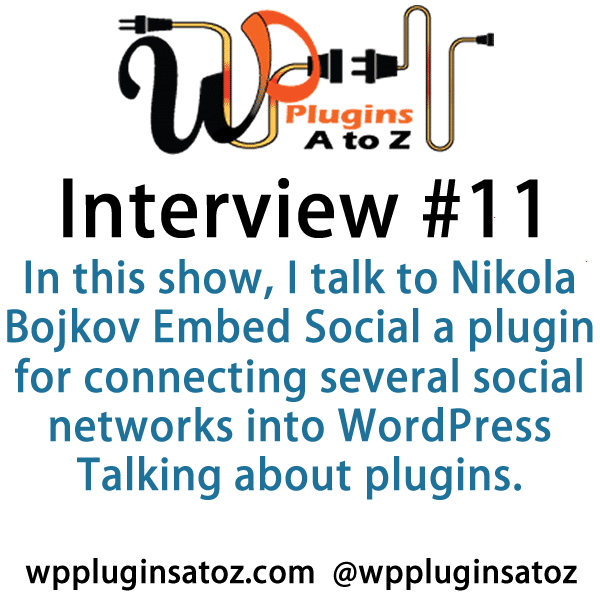 Podcast: Play in new window | Download | Embed
Subscribe to WPPlugins A to Z on Apple Podcasts | Android | Email | Google Podcasts | RSS
"Episode11-WPPlugins-A-to-Z-Interviews". -In this show, I talk to Nikola Bojkov Embed Social a plugin for connecting several social networks into WordPress.
This is a service that allows you to embed images from your Facebook into your WordPress website. It comes in a couple tastes free and pro version. The plugin is focused around embedding images from Facebook, Twitter and Instagram.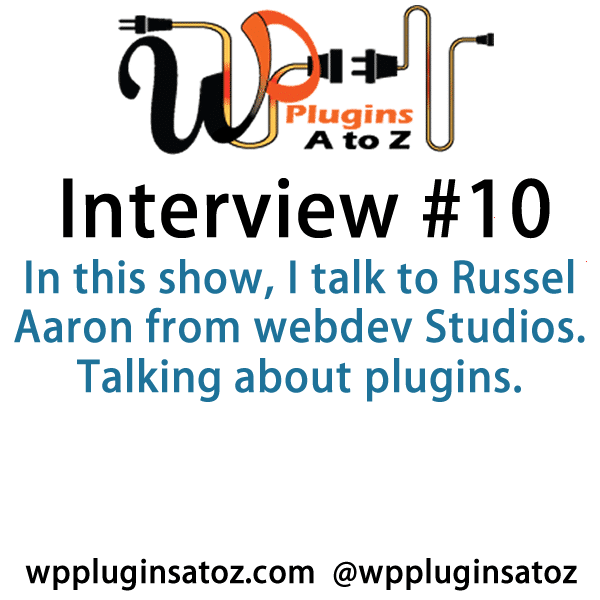 Podcast: Play in new window | Download | Embed
Subscribe to WPPlugins A to Z on Apple Podcasts | Android | Email | Google Podcasts | RSS
In this show, I talk to Russel Aaron from webdev Studios. Talking about plugins. We have a great conversation about developing plugins how to come up with ideas and what plugins are used for.