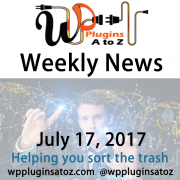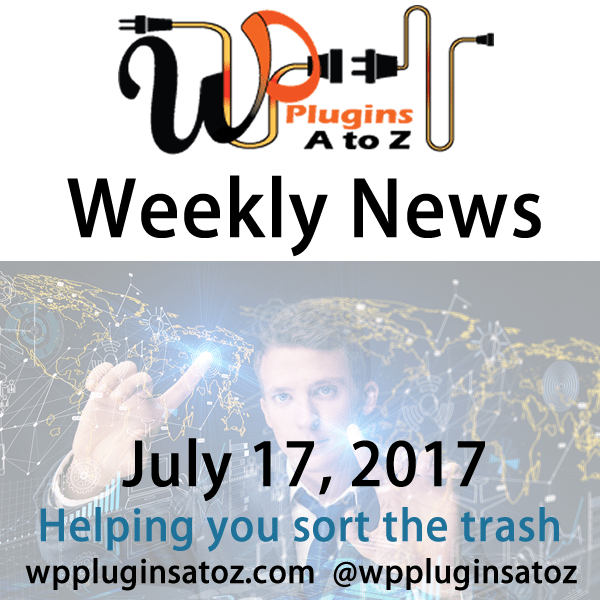 The Weekly round up of news, tips, and information to help you create the best possible WordPress website.
This is a weekly round up of WordPress news I have accumulated from across the web some old some new but always interesting. The new relates to WordPress and sometimes other areas of the web. It often has a focus on security and more.
We try to have news here that is not only important to help you with your website as well as new from the #wpdrama scene and more to share.
Some of the news here will be of interesting links to not only articles but training materials and other sources I can find online that will help you create a better WordPress website.
---
This week we have the following news for you.
WordPress Needs a Good Alternative to WooCommerce

Read original article here…. youtube.com
6 Best WooCommerce Alternatives for WordPress

One of my favorite things about WordPress is when you find a reliable theme or plugin developer, and then you realize that the search for high-quality website-building tools is over. The only thing I worry about with these sorts of WordPress relationships, however, is that you never really know who you're dealing with. Or how truly reliable they'll be in the long run.

So, totally hypothetical situation here: let's say you put all your eggs into one eCommerce plugin basket. Then you hear through the grapevine that the plugin developer changed their pricing model without notifying customers. You're pretty sure you can't reasonably afford that jump in price, but you feel stuck with the plugin because it's the one you built your online store with. What are you supposed to do? Start all over again? Read original article here…. premium.wpmudev.org
10 Best WordPress Plugins for Podcasters

Are you looking for the best WordPress plugins for podcasters? WordPress is a popular blogging platform choice among top podcasters due to its flexibility that comes with various podcasting plugins. In this article, we have hand-picked some of the best WordPress podcasting plugins.

As we mentioned earlier, WordPress is popular among top podcasters such as Tim Ferris, Lewis Howes, Michael Hyatt, etc. That's mainly because WordPress is easy to use and highly flexible with tons of great templates and thousands of WordPress plugins. Read original article here…. wpbeginner.com
Tips Tuesday

Tips this week include:

There's just too much competition for eyeballs now to do business as usual.

We can't get away with ignoring our site tech, SEO, speed, security, or marketing techniques.

It's evolve or die when it comes to running a successful online presence now.
Hey WordPress Companies – Don't Forget About Your Customers

I have been reviewing WordPress themes and plugins actively since 2007 and have always been aware of all the major players in the industry; however my experience at WordCamp Europe last month in Paris opened my eyes to so many WordPress companies I was never been aware of.

There are so many new companies fighting for a piece of the WordPress pie.

One way to look at it is that the WordPress market is much more competitive today than it was just a few years ago. Others would argue that the market has become saturated.
8 reasons not to use website builders

Website builders, such as those offered by GoDaddy and Wix, promise easy-to-use website creators that will have your website up and going in virtually no time at all. Remember the old saying, that if it sounds too good to be true, it probably is? It applies to website builders, too. While it may be easy for anyone to create a website with them, it won't be a fantastic website that will get your business noticed on the internet, and there are many reasons not to use them.

When website builders say that you can create a website, they really mean that you can create one web page. Custom, professionally-designed websites have multiple pages, and this is very important when it comes to search engines indexing your website. Having a single page means that there is only one page of content that can be crawled by search engines, which hurts your chances for your website to rank well with quality content. Read original article here…. besttechie.com
---
And now for something older in the past article collections.
6 Essential WordPress Plugins for Solopreneurs

Much like a single parent doing all the cooking, cleaning, and parenting, a solopreneur must be all things to their business. They must be tech oriented and able to throw together a good looking and functional website. They must be the sole salesperson and one person marketing team. They are often the accountant, shipping clerk, customer service associate, and pretty much any other role you can think of. That's a lot of hats and a ton of pressure on your shoulders. But if it were easy, everyone would be doing it, right? Read original article here…. sitepoint.com
Optimize Product Shots While Speeding Up Your WordPress Online Store

In the past I have tried various image compression services because we use lot of photos and screenshots here on our site. I have always tried to optimize my images before I uploaded them, but still, I knew some of them could have benefited from further optimization, especially after performing a load speed test. This is also true for many online shop owners. In fact, they may have a store full of images in need of optimizing.

In a recent podcast, I chatted with Jason from WPEngine about tuning up your eCommerce site, and we talked about images. In a nutshell, as an online store, both the quality and the size of the image are critical. Quality is obvious. A good shot can make a difference between a sale or not. And image size is also critical when it comes to the speed of your site. We all know that a fast-loading site is a good site. Read original article here…. bobwp.com
rel=canonical: the ultimate guide to canonical URLs • Yoast

A canonical URL allows you to tell search engines that certain similar URLs are actually one and the same. Sometimes you have products or content that is accessible under multiple URLs, or even on multiple websites. Using a canonical URL (an HTML link tag with attribute rel=canonical) these can exist without harming your rankings.

The idea is simple: if you have several similar versions of the same content, you pick one "canonical" version and point the search engines at that. This solves the duplicate content problem where search engines don't know which version of the content to show. This article takes you through the use cases and the anti-use cases. Read original article here…. yoast.com
Should You Ever Break the Rules When Searching For a New Domain

So, you're ready to choose a domain for your new and upcoming website. You want to do it right, and not fall down the rabbit hole during a domain name search, spending countless hours finding the perfect one.

Finding the right domain name is an art. At the time of this post, there was over 1.1 billion websites, so with that number you can imagine how many domains are out there. What this means is the options you may want are clearly harder to find (unless you purchase the domain from its current owner). So it requires a little creativity. Read original article here…. bobwp.com
permalinks – Removing the redirect after changing a page's slug – WordPress Development Stack Exchange

WordPress has done it's thing of redirecting https://example.com/old-slug to https://example.com/new-slug.

I'd like to remove this behaviour as a plugin I am using makes use of the slug in question and the redirect overrides its behaviour.

I checked this question, and checked my wp_postmeta table for instances of _wp_old_slug but nothing is returned. My server is Nginx so shouldn't be affected by .htaccess files. Read original article here…. wordpress.stackexchange.com
Well that's a wrap for this week more next week from WP Plugins A to Z.