Podcast: Play in new window | Download | Embed
Subscribe to WPPlugins A to Z on Google Podcasts | Email | RSS
It's episode #80 and we've got plugins for Shortcodes, Media Manager Tools, Categories, Email and Post Notification, Columns, SEO Links, and more. It's all headed your way, next on WordPress Plugins A-Z.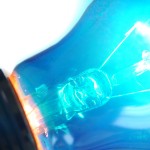 This Podcast Can now be found at WPPluginsAtoZ.com
>>>>>>Self Promotion of Our Businesses Here<<<<<<<
Coming soon to a computer near you a WordPress Training Webinar will be happening end of August.
Do you need WordPress Emergency WordPress support for issues you know when you see the ever favorite White Screen of Death. Or just some questions on how to do something please visit www.johnoverall.com/wordpress-emergency-support/ for some quick tips or request some help.
John's  Rant:
Just some thoughts about never say never… I just relaunched my website with a cleaner easier to use interface and have added in a new email campaign system in the past I always opposed the off site mailing list providers mainly because I would lose a lot of control but I was recently brought back to a plugin I reviewed several episodes back and then sort of forgot about. So a quick shout to the guys at beAutomated Sean and Randy.. I was just about to go live with my site a couple of days ago and was listening to the podcast Your Website Engineer and catching up on episodes and happened to listen to one where he discussed with Sean and Randy about their plugin and it reminded me of all that it can do so I quickly revisited it and became a believer.. It looks to save me lots of time with my new venture and that is a regular weekly newsletter about WordPress plugins and news. So if you would like to receive it and get my e-book about the 10+1 best WordPress plugins head over to johnoverall.com and sign up. I may be adding it to the wpplugins site soon..  And a timely article in the articles

World of WordPress News and other interesting WordPress related posts:
WordPress Launches Retina Support For Gravatar And All Hosted And Self-Hosted WP Sites
One Thing WordPress Should NOT Be Used For a discussion on why you might want to use a email service
Secrets to Leveraging the New Facebook for WordPress Plugin
**WordPress Plugins Reviewed by John **

Collapsing Categories 2.0.3
Version: 2.0.3
Author: Robert Felty
Last Updated: 37 days ago
Requires WordPress Version: 2.8 or higher
Compatible up to: 3.4.1
Downloaded: 90,547 times
The Lowdown:
In my larger quest to get a cleaner looking site on one that was using allot of categories for navigation of a custom menu I needed a way to make it look cleaner. I found this to work pretty nice and look very clean into the theme. Expansion very clean and it allows you to exclude categories and also specific posts. It looks like to can also use it for posts and pages include your own images and customize it in many ways.. You can also have specific categories auto expand, you can also set it to close any other open group when you open a new one. You can also exclude posts from showing based on age.
Rating 4 dragons

WP-Email-Notificator 0.2
Version: 0.2
Last Updated: 201 days ago
Requires WordPress Version: 3.0 or higher
Compatible up to: 3.3.2
Downloaded: 773 times
I have been reviving something I used to use along the line of what Automatic uses for communications with their staff. Using the P2 theme but the problem was that no one was notified of anything new there and it got forgotten. So I went looking for a plugin that would notify every time someone added a new posts.  This one seemed promising but turned out to be incomplete..
Rating : None
WP Post Notifier For All 2.7
Version: 2.7
Author: Fayçal Tirich
Last Updated: 156 days ago
Requires WordPress Version: 3.0 or higher
Compatible up to: 3.3.2
Downloaded: 6,835 times

The Lowdown:
As above so below.. I found this plugin instead and installed it, this great little plugin allows you to customize the email that will go out. It also has setting to exclude any uses necessary like yourself or some subscribers. It is a great little plugin and will have some nice uses in the future..
Rating 3 Dragons

Generate Box 0.2
Version: 0.2
Author: Hesham Zebida
Last Updated: 166 days ago
Compatible up to: 3.3.2
Downloaded: 1,116 times

The Lowdown:
Ok if you are Genesis fan like me you will find this a great plugin otherwise it will not be of much help to you. Recently Studio Press released a new theme called generate which was designed for email campaigns collecting of email address and has this really great collection box. I liked it but that theme was not what I wanted for my new site look. So I cam across this plugin which allows you to use that great generat box on any Genesis theme and to place the box in places the original theme did not have without any coding. Plus this plugin make customizing the look and feel of the box simpler without the need for allot of CSS changes. It also makes adding code from any email provider such as mail chimp or benchmark to it. Since the original was setup specifically for feeedburner and you had to do some pretty extensive coding to get anyone else to fit in the the style. all in all a pretty
Rating 4 Dragons

*WordPress Plugins Reviewed by Marcus*
WP Links
https://wordpress.org/extend/plugins/wp-links/
Requires: 3.0 or higher
Compatible up to: 3.4.1
Last Updated: 2012-8-4
Downloads: 59
Author: Nasium
SEO friendly plugin that automatically parses links in content and forces a new window to be opened for external links.
WP Links is a SEO friendly external link handler to help with your on page SEO and increases your visitors time on site.
One of the ways you can increase your search engine ranking is by increasing the time a user spends browsing your website.
This plugin is intended to increase the time a user spends on your page by assisting you in HTML markup.
WP Links will scan your page for any external links and force links to open in a new tab.
Marcus' Take: The plugin simply parses all links on your page on output and adds target="_blank" to the anchor tag. Does the trick nicely and makes all external links open in a new window. Would be nice to have more options.
Rating: 3 Dragons

–
Enhanced Mediapicker
https://wordpress.org/extend/plugins/enhanced-mediapicker/
Requires: 3.0 or higher
Compatible up to: 3.4.1
Last Updated: 2012-8-3
Authors: codepress
Enhances the mediapicker with some extra needed functionality. This will add a grid-list view, the option to show more then 10 items and more.
Marcus' Take: This plugin will give your mediapicker some extra needed functionality. It will seemlesly integrate with your mediapicker, and it will let you:
Switch from List to Grid view
The option to show more than 10 items!
Display your uploads only
Preview images without opening them
It will also display a large preview of the media items by hovering over it.
The preferences set for the mediapicker are saved to the user profile. So each user can set it's own personal preferences.
Rating: 5 Dragons

–
Column Shortcodes
https://wordpress.org/extend/plugins/column-shortcodes/
Requires: 3.1 or higher
Compatible up to: 3.4.1
Last Updated: 2012-8-2
Downloads: 104
Author: tschutter
Adds shortcodes to easily create columns in your posts or pages.
Sometimes you just need to divide your page into different columns. With this plugin you just select a column shortcode and it will add the column to the page.
There are 9 different column widths available from which you can make all combinations:
half (1/2)
one third (1/3)
two third (2/3)
one fourth (1/4)
three fourth (3/4)
one fifth (1/5)
two fifth (2/5)
three fifth (3/5)
one sixth (1/6)
A preset stylesheet is included, which you can also overwrite to you liking in your theme's stylesheet.
Marcus' Take: This is a neat plugin that gives more column options than I've ever seen in any other column plugin. Great for that newspaper styling to your WordPress installation.
Rating: 4 Dragons


–
Gravity Forms RSS Add-On
https://wordpress.org/extend/plugins/gravity-forms-rss/
Output Gravity Forms entries as an RSS feed on a per-form basis
Requires: 2.8 or higher
Compatible up to: 3.4.1
Last Updated: 2012-7-31
View all your Gravity Forms entries as an RSS feed
Generate RSS feeds for each Gravity Form form.

Go to Edit Forms
Click on Form Settings
Click on the Advanced tab
At the bottom of the Advanced tab, you will see a link "Go to RSS feed" – that's the link!

You must save the form before the RSS feed will work

There's some security, too.
In order to view the RSS feed, users will need to have the correct token (a kind of password). Without the correct token, the RSS feed will not work.
Marcus' Take: Another great reason to use Gravity Forms. I really like the security aspect of this as well, making sure I have a token for security reasons. I actually tested this in Google Reader and it worked great.
Rating: 4 Dragons
–
Just some reminders:
Rate us at iTunes, blubrry.com, ViaWay.com and any place else you find us.
What's coming in future podcasts:
More Lazy Plugins
How to Contact Us:

John can be contacted at:

on my website @ https://www.johnoverall.com/
Twitter @Ahkonsu
Facebook at  https://www.facebook.com/JohnOverallcom
email: john@wppro.ca

Marcus can be contacted at:

Marcus Couch can be contacted at his website at marcuscouch.com
Twitter  @marcuscouch
Facebook at facebook.com/marcuscouch
email: marcus@wppluginsatoz.com
---