It's episode 202 and we've got plugins for Secure Site Error Detection, Idea Submissions, BitCoin Tips, Performance Testing and a new plugin to help with natural Post Tags. It's all coming up on WordPress Plugins A-Z!

Podcast: Play in new window | Download | Embed
Subscribe to WPPlugins A to Z on Google Podcasts | Email | RSS
Get all the grisly Plugin details and full access to the complete show notes on our website WPPluginsAtoZ.com! You can follow the show on Twitter at @wppluginsatoz, and join our Facebook at WordPressPluginsA2Z for the latest in WordPress Plugin related news - some we come across in-between shows, and some we talk about on our weekly show.
The WordPress Plugins A-Z Podcast can be found on
iTunes
,
SoundCloud
,
Stitcher Radio
and also on
WordPress Radio
. If you like what you hear on the show, we encourage you to share your enthusiasm with others that you know in the WordPress community and in social networks. Share on Twitter:
WP Plugins A to Z The Only #WordPress #Plugins #Podcast
Click To Tweet
Self Promotion
While we do enjoy bringing you the show week after week, we also make our living with WordPress and related promotional services. With that, we ask for a moment of your time for some self promotion. If you find these promotions of value, please share them with friends and colleagues.
---
Promotions from John Overall:
Has your
WordPress
site broken? Do you have a question or two about its functionality? Have you recieved the white screen of death? This may be time for some
Emergency WordPress Support.
Contact me at WPPro.ca/help or give me a quick call at 818-850-7729.
---
Promotions from Marcus Couch:
X² Marketing
is your full-service digital marketing and brand development agency. Whether you are a solo entrepreneur, small business or enterprise level company; power up your marketing with X2. From WordPress to ClickFunnels, Landing Pages to Social Campaigns, SEO, Paid Ads, Infusionsoft management and more. Visit
X2marketing.com
and get in touch with Marcus about your digital marketing needs.
My new and improved Membership Coach program is your go-to resource for all the Training, Advice, and Support needed to Develop and Grow a Profitable Membership Site. Be sure to head over to MembershipCoach.com and get on the waiting list for the first sessions, launching soon. You can also follow @membershipcoach on twitter to get the latest release dates and news. Signups are now active and Pre-Launch Enrollment is open!
WordPress News and other interesting WordPress related posts:
Soak Soak Malware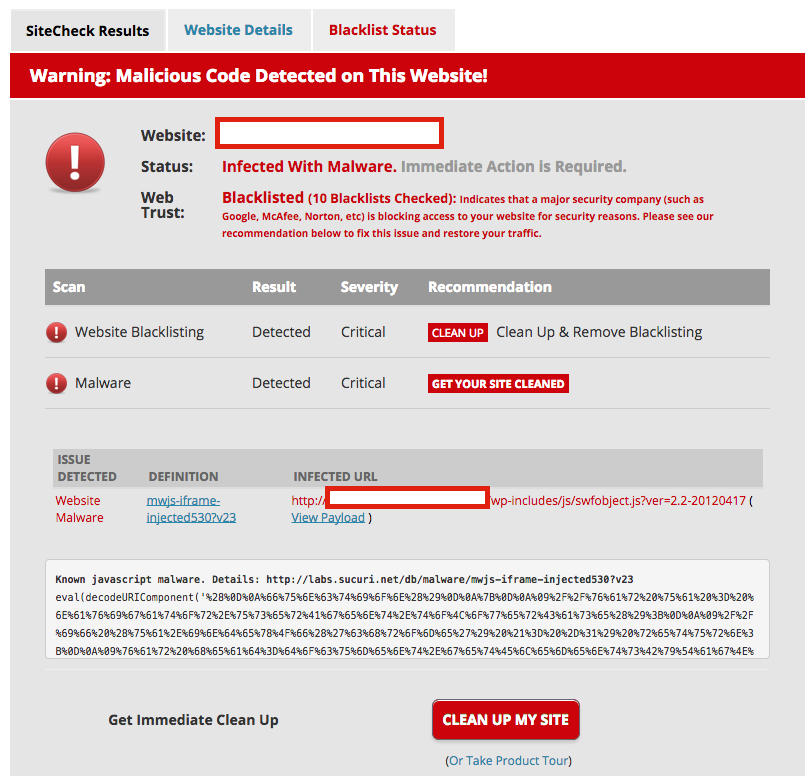 The impact seems to be affecting most hosts across the WordPress hosting spectrum. Quick breakdown of the decoding process is available via our PHP Decoder.
It is modifying the file wp-includes/template-loader.php and including this content:
This malware when decoded loads a javascript malware from the SoakSoack.ru domain, specifically this file: hxxp://soaksoak.ru/xteas/code
*WordPress Plugins Reviewed by John Overall**
Referred to us by Nick Tomaino
Coinbase Tip
Version: 1.0
Author: Coinbase Inc.
Last Updated: 2 weeks ago
Requires WordPress Version: 3.0 or higher
Compatible up to: 4.1
Downloaded: 188 times
The Lowdown
If you use bitcoin and want a way to maybe get a few of those from your visitors this is an easy way to accomplish that. Simply install go create a bitcoin wallet account at coinbase add the integration to your site and with a little luck you too can start collecting the crypto coin for accumulation into the future.
Rating 3 Dragons.
Referred to us by Szilard Mihaly
Soccer Info
Version: 1.8
Author: Szilard Mihaly
Last Updated: 1 month ago
Requires WordPress Version: 3.3 or higher
Compatible up to: 4.0.1
Downloaded: 14,140 times
The Lowdown:
If you are a soccer fan (football for the rest of the world) then this may be what you want to add to your site. It allows you to display the listings and rankings for team across the world including the Euro League, UEFA, English Premier and more. It give you some stats and results on games so something to check out if your a fan, I am not e but do know a few folks here that are.
Rating 4 Dragons
Referred to us by Johna Swarts
Fossura Tag Miner
Version: 1.0.1
Last Updated: 4 weeks ago
Requires WordPress Version: 2.3.0 or higher
Compatible up to: 4.0.1
Downloaded: 94 times
The Lowdown:
This is a plugins that will help you with tagging your posts. It uses a natural language forumla to create them. The biggest problem I have with it is lack of controls especially with controlling the number of tags created. It seems to create 5 tags but I would like to see controls that allow me to choose the numbers. It does seem to create pretty good tags though and you can se it to create them on draft saving or publishing. If you have it create them on draft you can edit them. Other than that pretty nice.
Rating 4 Dragons
*WordPress Plugins Reviewed by Marcus Couch**
HTTPS Mixed Content Detector
https://wordpress.org/plugins/https-mixed-content-detector/
The HTTPS Mixed Content Detector plugin attempts to identify sources of mixed content warnings. The plugin will examine content loaded from the site when admins are viewing the site. Any content that violates the policy of loading content that originates from "https:" resources will trigger an error and that resource will be logged. Viewing the log will allow you to examine the site for any warnings and remove them before they cause problems for your website.
Rating: 5 out of 5
———
Performance Tester
https://wordpress.org/plugins/performance-tester/
Analyze the home page of your WordPress site directly from your backoffice and get a quality and performance report. Though there are many other plugins like this out there, this one has a really clean interface and is quite simple to use. It would make a great report to clients with a screenshot or pdf save.
Rating: 4 out of 5
——
Idea Factory
https://wordpress.org/plugins/idea-factory/
Idea Factory was born out of necessity, and the frustration of the lack of plugins that did exactly what I wanted it to do. This plugin allows users to submit new ideas from the front-end, and vote on them. Currently it allows a user to vote once per idea, then locks them out. It's also currently limited to logged in users, for now.
AJAX powered front-end submission and voting
Limited to logged in users for now
1 vote allowed per user per idea
Emails the admin of a new submission
Automatic setup or use anywhere with a shortcode
Optionally set a threshold where each idea will be given a status based on total votes and emails the admin
Extensible with hooks and actions on events
More ideas loaded with AJAX on front-end
Mobile friendly
Rating: 4 out of 5
————-
Plugins Overview:
John's Plugins: Coinbase Tip – 3, Soccer Info – 4, Fossura Tag Miner – 4
Marcus' Plugins: HTTPS Mixed Content Detector – 4, Performance Tester – 4, Idea Factory – 4
Just some reminders:
Join my at the monthly ClassicPress / WordPress Meetup
Classicpress / WordPress Meetup
Rate us on
iTunes
,
blubrry.com
,
ViaWay.com
,
Stitcher Radio
and any place else you find us.
Interact with your Hosts
John can be contacted at:
Website: https://www.johnoverall.com/
WordPress Emergency Support: https://wppro.ca/wpemergency
Email: john@wppro.ca