Podcast: Play in new window | Download | Embed
Subscribe to WPPlugins A to Z on Google Podcasts | Email | RSS
WordPress Plugins from A to Z Episode 148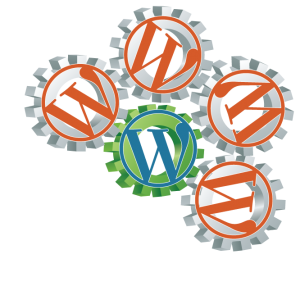 It's episode 148 and we've got plugins for Widget Attributes, Lottery Numbers, Schema.org microdata, Resume pages and more. All coming up on WordPress Plugins A-Z!
Don't forget you can get the show notes at:
WordPress Plugins A-Z Podcast Can also be found at WPPluginsAtoZ.com
And head on over and review us at:
WordPress Plugins A-Z Podcast can be found on Stitcher Radio Click here to Download app or listen online Now.
WordPress Plugins A-Z Podcast can be found on the iTunes Store here.
The show is also part of the regular rotation on WordPress Radio, which you can tune into at wpr.fm.
>>>Self Promotion of our businesses here<<<
WordPress has become easier and easier to use over the past 5 years and as we know the easier it is to use the easier it becomes to break. Do you find that you suddenly need some quick WordPress support & need to figure out that one simple task? Correct that simple layout issue or has something broken and you have the white screen of death. Or maybe you have received notification of a hack on your site? Visit me for Emergency WordPress Support at WPPro.ca/Emergency for some quick tips or contact me and I can help you with live support via screen sharing or phone 818-850-7729.
–
---
John's & Marcus Rant: What to rant about?
Run the WP Medic Podcast commercial here
Join me on the WordPress Medic Podcast find it at https://wpmedic.ca where I will be discussing in depth how to help your ailing WordPress website help you through those tough times and interviews with experts from all over the World.You can find the WordPress medic Podcast at iTunes Store here, Blubrry.com here, and Stitcher Radio and any place else you find me.
Note: Looking for a few good plugin developers out there who freelance in the area of customizing existing plugins or can write addons to plugins. Requirements must have a couple projects to review, have the ability to set a price and timeline for completion and stick to both.
Contact John at 818-850-7729 or email john@wppro.ca
**WordPress Plugins Reviewed by John**
Widget Attributes 0.2
The Lowdown:
This plugin will allow you to make easy customizations for css to your widgets. It gives you 2 additional fields in which you can assign an ID tag and a class tag for the widget in this way it makes the job of doing custom css allot easier since you no longer have to search the code for the specific instance you can assign it.
Rating 4 Dragon
 Limit Login Countries 0.6.2
The Lowdown:
This is a great little security plugin it works as either a whitelist or a black list using the maxmind geo ip database. This can be an additional security for your site preventing access from countries you know you will never have logins from.
Rating 4 Dragons
Lottery Number Generator 1.2
The Lowdown:
So you want to win the lottery this may be your plugin. Simply install and add this shortcode to a post  then click to pick your numbers.
Rating 3 Dragons
**WordPress Plugins Reviewed by Marcus**
Log User Stats
Requires: 3.0.1 or higher
Compatible up to: 3.7.1
Last Updated: 2013-11-19
Downloads: 60
Log User Stats provides an ongoing activity log for users on your WordPress installation. It displays the 'Total Minutes", "Number of Logins", and "Average Time in Minutes Per Login" that each user has logged on the site. Stats can be exported to .CSV and can be reset manually. Statistics that track engagement are quite valuable. It helps to identify your most ardent readers and contributors. This could also serve the role as an audit log for people who charge for client work based on time.
Rating: 4 out of 5
—
Organization Schema WIdget
Requires: 3.5.0 or higher
Compatible up to: 3.7.1
Last Updated: 2013-11-14
Downloads: 88
Installing Organization Schema Widget enables you the opportunity to display the newest Schema.org microdata. For those that are unfamiliar with what Schema.org micro-data is and how it works, let's take a second or two to break it down. As of June 2, 2011 Bing, Google and Yahoo! implemented a common schema set for micro-data markup on web pages. In order to further classify what entity a website represents, further meta data was developed by Schema.org. These different classifications identify different types of organizations. Current official classifications include a general category in addition to Corporations, Educational organizations, Government organizations, Local Business, NGO's, Performing Groups and Sports Teams. The data can be as simple as contact information, but also as complex as social "interaction count" that accounts for all the shares and likes that your business entity has received. While not a lot of people are implementing this background micro-data, those who do find a clear strategic advantage within search engines. Another nice feature about this plugin is that I can embed the contact data into the widget, yet choose not to display it in text format. This setting would only display the data as meta data.
Rating: 4 out of 5
—
Resume Page
Requires: 3.5 or higher
Compatible up to: 3.7.1
Last Updated: 2013-11-19
Downloads: 13
Resume Page does one thing; it turns any page into a Resume Page. It has all the built in basics for what a resume needs, and more! It follows the traditional resume layout, and is completely customizable with built in design options and an area for custom CSS. You could turn every page of your site into a different resume page. It also has a smart templating feature that let's developers in the house easily override the template. Just drop it into your child theme, and mod away.
Rating: 4 out of 5
**Rambling Last Words and Plugin Wrapup
John:  Lottery Number Generator – 3,  Limit Login Countries – 4, Widget Attributes – 4
Marcus: Log User Stats – 4, Organization Schema Widget – 4, Resume Page – 4
Commercial:
Well as everyone knows hosting is a big part of how well your WordPress website runs and if you're looking for hosting either for something new or to change to a better provider I can recommend GreenGeeks Hosting. And if you enter the code "PLUGINS" you can save $30 off their 1, 2, or 3 Year EcoSite or EcoSite Canada packages. Click Here to Save Now!
123Inkjets Coupon Code PLUGIN123 gives you 10% off all replacement inkjet cartridges, plus free shipping on all orders over $50. Why buy ink at the local office supply store for $15 a pop? Buy in bulk, use this coupon and get them for as low as $4 each!
Just some reminders:
Rate us at iTunes, blubrry.com, ViaWay.com, Stitcher Radio and any place else you find us.
Also check out the WPPlugins Daily Newspaper from paper.li at https://wpnews.wpmedic.ca/
What's coming in future podcasts:
Special guests with their own plugin picks.
How to Contact Us:
John can be contacted at:
Marcus can be contacted at:
---