Podcast: Play in new window | Download | Embed
Subscribe to WPPlugins A to Z on Google Podcasts | Email | RSS
It's episode 77 and we've got plugins for Stats, Databases, Featured Videos, Ad Injection, JQuery and Security. Plus more of your audio feedback from around the world! It's all right here on WordPress Plugins A-Z, Coming up Next!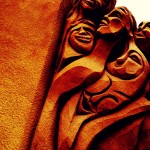 This Podcast Can now be found at WPPluginsAtoZ.com
You can now also find the show by using the new Podcasts app on your Apple device, with the ability to speed up the show to hear John and Marcus knock out 6 plugins in 10 minutes! (Though we do sound rather chipmunk-like) Great app with a really great new way to hear the show streaming to your phone wherever you are without having to download to your device or use iTunes.
>>>>>>>>>>Self Promotion of our businesses here<<<<<<<<<<<<
Do you need WordPress Emergency WordPress support for issues you know when you see the ever favorite White Screen of Death. Or just some questions on how to do something please visit  www.johnoverall.com/wordpress-emergency-support/ for some quick tips or request some help.

Shout Outs:
Ken the author of the scripts and styles plugin from last episode. Still a nice plugin.
Marcus gives a shout out to Dave Jackson, host of Weekly Web Tools. If you are looking for things that can help your site that are not always wordpress based, Weekly Web Tools is the place to go to hear about all the latest applications to use in conjunction with running an online business.
Listener Feedback / Audio Clips
Now I have a question.
I would like to create my own webpage as much as possible as I am very curious how it's done and I love to be creative. My webpage is for my photography business and that's where I have a question.
Could you recommend certain Themes and/or plugins which are a must? Perhaps also Twitter/FB/G+/P etc Widgets. And how can I post something on my blog which then is automatically pushed to my FB/G+/Twitter accounts?
Thanx a lot for your support. And again I love the show. But not Diablo :D
Oliver Schirach — Denmark
Tim Norton from Australia, thanks us for last episode's GZIP Compression plugin.
**** Plugins Reviewed by John ****

Ad Injection 1.2.0.15

Version: 1.2.0.15
Author: reviewmylife
Last Updated: 13 days ago
Requires WordPress Version: 2.8.6 or higher
Compatible up to: 3.3.2
Downloaded: 166,113 times
The lowdown:
This plugin is a pretty nice way of adding Google ads to your website. the only issue i had was in the installation and configuration of the plugin. It required some deciphering to understand how to place all the code and setting up how many ads would; appear and when. All in all a pretty good plugin though once you figure out the installations of it all. I do like the way you can float the ads left or right but it has one flaw I think in that it will only allow you to float all or none. It does have some nice features for filtering the ads by ip, keyword, referrer such as search engines. You can also limit ads to appear only in certain categories or with certain authors. Lots of ways to limit ad showing.

Rating: 3 Dragons.

JQuery Expanding Box 1
Version: 1
Author: Hit Reach
Last Updated: 127 days ago
Requires WordPress Version: 3 or higher
Compatible up to: 3.3.2
Downloaded: 2,381 times
The Lowdown:
I needed a simple way to create expanding boxes for an FAQ page and instead of coding jquery I thought I would see if there was a plugin ready to go and here it it is. It turns out this is a very nice plugin for handling that on a couple of pages when you do not want to code everything. It uses short codes to handle the placement of the expansion of content and you can format it in any way you like. All in all a nice little plugin. It did require a small bit to understand the full use of the short codes but they do offer you some starter samples to get you going.
Rating: 4 Dragons

Wordfence Security 3.0.8

Version: 3.0.8
Author: Mark Maunder
Last Updated: 19 hours ago
Requires WordPress Version: 3.3.1 or higher
Compatible up to: 3.4.1
Downloaded: 41,104 times
The Lowdown:
This plugin was introduced to me by a client who had it recommended to him after his site was hacked. I have now installed it on several sites and am finding it pretty useful. It has a premium version that will scan your plugin files and theme files against the repository. It does scan the core files against the repository it will send you alerts and it even has some firewall rules you can implement. It will tell you if someone is trying to use your password retrieval page as well as lock out their IP address. It will look at live traffic and all in all this is a pretty nice security plugin.
Rating: 5 Dragons

**** Plugins Reviewed by Marcus ****

Edit Any Table
https://wordpress.org/extend/plugins/edit-any-table/
Version Reviewed: 1.0
Requires: 3.0.0 or higher
Compatible up to: 3.4.1
Last Updated: 2012-7-8
Downloads: 58
A WordPress plugin/Dashboard Widget that allows you to connect to any database and edit the contents.
This plugin is a dashboard widget to allow you to connect to any MySQL database of your choice (as long as your hosting allows) and search, edit, add and delete records in an easy to use interface. Ideal if you have built a site referencing another database and you want to allow other editors/administrators of the site to alter, update, delete, add and correct entries.
Marcus' Take: A really great platform for the do it all webmaster. This lets you edit any database that you have credentials for. I was searching for a plugin that I could edit my ad server output and found this as a result. It gave me everything I asked for and more.
Rating: 5 Dragons

Replace Featured Image with Video
https://wordpress.org/extend/plugins/replace-featured-image-with-video/
Version Reviewed: 1.2
Requires: 2.7.2 or higher
Compatible up to: 3.4.1
Last Updated: 2012-7-7
Downloads: 169
Replace Featured Image with Video is a simple plugin to replace the featured image in your wordpress post or page with a video. Supports Youtube, Dailymotion, Vimeo and many other sites that provide embedd code.. just don't forget to edit the embedd code to the size of your featured image. BONUS: This plugin will override any existing featured image so removal or deletion is not necessary.
Marcus' Take: In a nutshell, this will replace the featured image in your wordpress website with a video. I have been looking for a way to add videos into a theme automatically, as I would have embedded images from the featured images inserted dynamically. This cross-theme solution was my lazy way out of programming the entire theme core over.
Rating: 5 Dragons

WP Post Stats
https://wordpress.org/extend/plugins/wp-post-stats/
Version Reviewed: 2.0
Requires: 2.8 or higher
Compatible up to: 3.4.1
Last Updated: 2012-7-3
Downloads: 364
Simple wordpress plugin that embeds a counter in your blog and shows the number of visits your website's pages and posts has. Enables you to display how many times a post/page had been viewed.
Marcus' Take: Simple and easy way to add a counter on your posts for popularity reasons. I sought this out for a client project that needed an old school counter. This was an easy way to get the counter embedded without going through a third party counter source.
Rating: 3 Dragons

Just some reminders:
Rate us at iTunes, blubrry.com, ViaWay.com and any place else you find us.
What's coming in future podcasts:
More Lazy Plugins
How to Contact Us:
John can be contacted at:

on my website @ https://www.johnoverall.com/
Twitter @Ahkonsu
Facebook at  https://www.facebook.com/JohnOverallcom
email: dragon@wppluginsatoz.com

Marcus can be contacted at:

Marcus Couch can be contacted at his website at marcuscouch.com
Twitter  @marcuscouch
Facebook at facebook.com/marcuscouch
email: marcus@wppluginsatoz.com
---