Podcast: Play in new window | Download | Embed
Subscribe to WPPlugins A to Z on Google Podcasts | Email | RSS
WordPress Plugins from A to Z Episode 155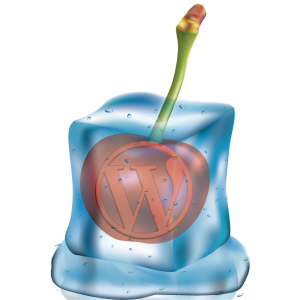 It's episode 155 and we've got plugins for Logging in With Ajax, Floating Publish Button, Post Series Tools, Story Engines, Image Size Scaling and the first official plugin from Google!  All Coming up on WordPress Plugins A-Z!
Don't forget you can get the show notes at:
WordPress Plugins A-Z Podcast Can also be found at WPPluginsAtoZ.com
And head on over and review us at:
WordPress Plugins A-Z Podcast can be found on Stitcher Radio Click here to Download app or listen online Now.
WordPress Plugins A-Z Podcast can be found on the iTunes Store here.
>>>Self Promotion of our businesses here<<<
As WordPress advances it soon becomes clear that many people need WordPress support sometimes is is just a simple question or two such as a simple layout issue, other times something has broken and you may see the white screen of death. This may be time for some Emergency WordPress Support for any question contact John at WPPro.ca/Emergency or give me a quick call at 818-850-7729. If you just need some quick tips to do it yourself check out WPPro.ca/Emergency
–
Marcus is looking for a project partner on a few sites. If you have experience in using the Premiumpress Themes, please contact Marcus for more info.
---
John's & Marcus Rant: What to rant about?
Just a small thought to all those people out there that let their web developer register their domains… DON'T DO IT.. Seems I have had a rash of support this week where people required help either gaining control of their website or their domain from a developer who was holding them hostage. It is very important you maintain control of your domain after all it is your online identity and well you wouldn't let someone handle your offline identity would you?
WordPress 3.9 Release Schedule Announced:
The date for the WordPress 3.9 release has now been set for April 15th, which coincides with tax day in the US. American developers may want to do their taxes early, because the 3.9 release schedule will be keeping everyone busy. Tentative dates for the 4.0 and 4.1 releases are mid-August and early December, respectively.
AppPresser – The WP App Maker!
AppPresser is a new WP based platform that allows for the creation of APPS within the WordPress Framework. This will be a dramatic game-changer for WordPress users. The cost is $500 though, which prevents us from reviewing it at this time.
Matt Mullenweg Takes On New Role As CEO of Automattic
After celebrating his 30th birthday last weekend, Matt Mullenweg announced that he has accepted a new role as CEO of Automattic.
Toni Schneider joined Automattic as CEO eight years ago in January 2006 and has helped to expand Automattic's reach to what he says is close to a billion people each month. But Schneider isn't saying goodbye. He's swapping roles with Matt who will now become the new CEO, as Matt announced in his post.
Matt stated:
"Today we're announcing publicly that Toni and I are switching jobs — he's going to focus on some of Automattic's new products, and I'm going to take on the role of CEO. Internally this isn't a big change as our roles have always been quite fluid"
**WordPress Plugins Reviewed by John**
Login With Ajax 3.1.2
The Lowdown
A simple login widget to allow you to have an easy login anywhere that is ajax powered. It work very simply just install add to a widget area and you're good to go.
Rating 4 Dragons
Floating Publish Button 1.0.1
The Lowdown:
Something so simple yet so good kind of like fresh ice cream. This plugin make publishing just a little easier than before, if you're like me you have many input boxes in your posting area and sometime you get to the bottom after inputting all your info and now you need to scroll back to the top to hit that publish/update or draft button. This plugin pops out that box and floats it down the page with you. works very well and so simple.
Rating 5 Dragons.
WP Post Series 1.0.0
The Lowdown:
So you have several posts that relate to each other or you have an article that is in series, instead of making one long post you can add this plugin and tie several posts together so that once they hit the bottom of the posts the visitor needs to click to another page. This allows you to make a cleaner setup of the posts. Once you add posts to the series it adds a box above the content that will allow visitors to view all other posts in that series.
Rating 4 dragons.
**WordPress Plugins Reviewed by Marcus**
Google Publisher Plugin (beta)
https://wordpress.org/plugins/google-publisher/
Requires: 3.0.0 or higher
Compatible up to: 3.8.0
Last Updated: 2014-1-15
Downloads: 2,767
Google released its first plugin for self-hosted WordPress sites. Google Publisher is now in beta and available on WordPress.org. The WordPress community is invited to test it out.
So far, the plugin includes two main features:
– Easily add AdSense ads to your site to make money from advertising.
– Verify your site with Webmaster Tools with just one click.
Rating: 3 out of 5
——-
WP TinyPNG
https://wordpress.org/plugins/wp-tinypng/
Requires: 4.3 or higher
Compatible up to: 4.3
Last Updated: 2014-1-14
Downloads: 26
WP TinyPNG utilises the TinyPNG API to compress your PNG images neatly within WordPress. I tried it and it worked wonderfully on a site that had a massive amount of 100K+ file sizes. This did a great job with very little quality loss.
Rating: 4 out of 5
———-
Aesop Story Engine
https://github.com/bearded-avenger/aesop-core
Named for Aesop, the master story teller whose fables are woven into our cultural consciousness, this engine provides a powerful suite of multimedia storytelling tools. The Aesop Story Engine plugin was created to be a foundation for building feature-rich, interactive, long-form storytelling themes for WordPress.
The engine powers the Aesop Hosted Storytelling site where users can create stories for free. The Aesop development team has released it as an open source WordPress plugin, making it possible for you to add the same storytelling capabilities to your own website.
This would be an amazing business presentation tool as well. They are currently raising $20,000 to continue development of this plugin. It will be interesting to watch the development cycle.
Rating: 5 out of 5
———-
**Rambling Last Words and Plugin Wrapup
John: Login With Ajax – 4, Floating Publish Button – 5 , WP Post Series – 4
Marcus: Google Publisher (Beta) – 3, WPTinyPNG – 4, Aesop Story Engine – 5,
Commercial:
Hosting, Hosting and  hosting this may the most important part of your WordPress website and if you're looking for hosting either for something new or to change to a better provider I can recommend GreenGeeks Hosting. And if you enter the code "PLUGINS" save $30 off their all their hosting packages. Click Here to Save Now! or goto https://WPPro.ca/GreenGeeks now!
123Inkjets Coupon Code PLUGIN123 gives you 10% off all replacement inkjet cartridges, plus free shipping on all orders over $50. Why buy ink at the local office supply store for $15 a pop? Buy in bulk, use this coupon and get them for as low as $4 each!
Just some reminders:
Get Your Daily dose of WordPress News from the WPPlugins Daily over at WPNews.wpmedic.ca
Rate us at iTunes, blubrry.com, ViaWay.com, Stitcher Radio and any place else you find us.
How to Contact Us:
John can be contacted at:
Marcus can be contacted at:
---