Podcast: Play in new window | Download | Embed
Subscribe to WPPlugins A to Z on Google Podcasts | Email | RSS
WordPress Plugins from A to Z Episode 138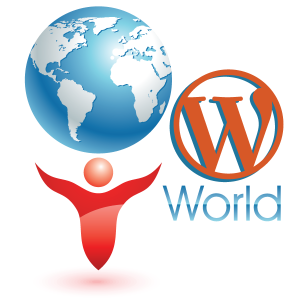 It's episode 138 and we've got plugins for Extra Author notes, Base Permalink removal, LinkedIn Auto Publish, Local SEO, Coupon Creator and a cool new plugin for dashboard social stats. All coming up on WordPress Plugins A-Z!
Don't forget you can get the show notes at:
WordPress Plugins A-Z Podcast Can also be found at WPPluginsAtoZ.com
And head on over and review us at:
WordPress Plugins A-Z Podcast can be found on Stitcher Radio Click here to Download app or listen online Now.
WordPress Plugins A-Z Podcast can be found on the iTunes Store here.
The show is also part of the regular rotation on WordPress Radio, which you can tune into at wpr.fm.
>>>Self Promotion of my businesses here<<<
WordPress has become easier and easier to use over the past 5 years and as we know the easier it is to use the easier it becomes to break. Do you find that you suddenly need some quick WordPress support & need to figure out that one simple task? Correct that simple layout issue or has something broken and you have the white screen of death. Or maybe you have received notification of a hack on your site? Visit me for Emergency WordPress Support at WPPro.ca/Emergency for some quick tips or contact me and I can help you with live support via screen sharing or phone 818-850-7729.
---
Marcus is now available for phone consultations at https://marcuscouch.com/call. If you need help with WordPress, Podcasting, SEO or general Internet Marketing help, the new Clarity.fm platform is an easy way to schedule and pay for a consulting phone call.
John's & Marcus Rant: What to rant about?
Run the WP Medic Podcast commercial here
Join me on the WordPress Medic Podcast find it at https://wpmedic.ca where I will be discussing in depth how to help your ailing WordPress website help you through those tough times and interviews with experts from all over the World.You can find the WordPress medic Podcast at iTunes Store here, Blubrry.com here, and Stitcher Radio and any place else you find me.
Note: Looking for a few good plugin developers out there who freelance in the area of customizing existing plugins or can write addons to plugins. Requirements must have a couple projects to review, have the ability to set a price and timeline for completion and stick to both.
Contact John at 818-850-7729 or email john@wppro.ca
WordPress News and other interesting WordPress related posts:
3.6.1 Update Has been released to address some security concerns and a few bug issues. It's suggested that you upgrade to this new release right away.
**WordPress Plugins Reviewed by John**
 LinkedIn Auto Publish 1.0
The Lowdown:
Well I think I finally found what I have needed for Linkedin sharing. This plugin allows you to share your posts with linkedin as easily as wordbooker does for facebook and twitter tools does for twitter. If however you want it all in one plugin this does offer a premium version that offers that and the ability to republish back posts. It looks to be a pretty good plugin.
Rating 4 Dragons
Local Business SEO 0.1.4
The Lowdown:
Looking for a way to improve your local SEO then this may help out here is what is does. The plugin uses the https://schema.org/LocalBusiness information schema and incorporates the meta data into your websites footer using the wp_footer() hook form WordPress. Setup is pretty easy and takes only a few minutes and may help your local search.
Rating 4 Dragons
Coupon Creator 1.41
The Lowdown:
Looking for a way to place a coupon onto your website, this simple plugin will allow you to create a great looking coupon that stands out on the page so your viewers don't miss it. You can set an expiration date so it disappears from the site and your do not have to remove it. If you like you can upload an image instead of using text.  all in all a pretty good coupon plugin.
Rating 4 Dragons
**WordPress Plugins Reviewed by Marcus**
Admin Social Shares
Requires: 3.1 or higher
Compatible up to: 3.6.1
Last Updated: 2013-9-10
Downloads: 445
Admin Social Shares is a great plugin that displays how many social shares, likes and gestures of pleasure your posts and pages have received. It displays them neatly in the post list screen so that you can keep tabs on your most popular content in the social scene. This is an admin only plugin that works really well out of the gate. It provides an easy way to report regularly updated social shares to your authors, client and contributors. You can even use it as an internal scorecard among your authors to see who gets the most social approval.
Rating: 5 out of 5
——
WP No Base Permalink
Requires: 3.5 or higher
Compatible up to: 3.6.1
Last Updated: 2013-9-4
Downloads: 96
WP No Base Permalink optionally removes the base function from your category or tags in your permalinks. The "base" is always a dead ringer for identifying an off-the-rack WordPress site and something that my development project users can't stand. It is both Multisite and WPML compatible as well. Previously I had used two different plugins to accomplish this task, but now I can remove or rename the tag and category bases with just one plugin. If this benchmarks as a faster solution when compared to the simultaneous load time of the other 2 plugins I use, I can think of at least 50 domains I will use it on.
Rating: 4 out of 5
————-
TSP Authors Note
Requires: 3.5.1 or higher
Compatible up to: 3.6.1
Last Updated: 2013-9-7
Downloads: 68
TSP Authors Note allows you to add author's notes and after-thoughts to your blog posts and pages. This pairs with the plugin's author box output, but the new "notes" can be added via shortcode. This enables you to go back and add your own "I told you so" passages to older posts, or the opportunity to highlight new findings, specific comments or anything else you need to reflect a new perspective on an old post. I found the plugin to be quite useful for a friend that does a lot of interviews about start-ups. He can use this for making notes on people's later successes and milestones they faced in business along the way.
Rating: 3 out of 5
—
**Rambling Last Words and Plugin Wrapup
John: LinkedIn Auto Publish 4 / 5, Local Business SEO 4 / 5, Coupon Creator 4 / 5
Marcus: Admin Social Shares 5, WP No Base Permalink 4, TSP Authors Note 3
Commercial:
Well as everyone knows hosting is a big part of how well your WordPress website runs and if you're looking for hosting either for something new or to change to a better provider I can recommend GreenGeeks Hosting. And if you enter the code "PLUGINS" you can save $30 off their 1, 2, or 3 Year EcoSite or EcoSite Canada packages. Click Here to Save Now!
Also check out the WPPlugins Daily Newspaper from paper.li at https://wpnews.wpmedic.ca/
123Inkjets Coupon Code PLUGIN123 gives you 10% off all replacement inkjet cartridges, plus free shipping on all orders over $50. Why buy ink at the local office supply store for $15 a pop? Buy in bulk, use this coupon and get them for as low as $4 each!
Just some reminders:
Rate us at iTunes, blubrry.com, ViaWay.com, Stitcher Radio and any place else you find us.
How to Contact Us:
John can be contacted at:
Marcus can be contacted at:
---