Podcast: Play in new window | Download | Embed
Subscribe to WPPlugins A to Z on Google Podcasts | Email | RSS
WordPress Plugins from A to Z Episode 152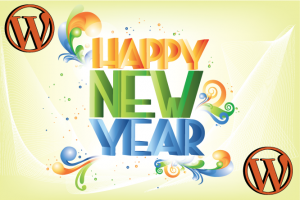 It's episode 152 and we've got plugins for Email and Sales Stats in the Dashboard, SEO Tips, New Category Widgets, Front End Editing and a new reboot to the old default category widget. All coming up on WordPress Plugins A-Z!
Don't forget you can get the show notes at:
WordPress Plugins A-Z Podcast Can also be found at WPPluginsAtoZ.com
And head on over and review us at:
WordPress Plugins A-Z Podcast can be found on Stitcher Radio Click here to Download app or listen online Now.
WordPress Plugins A-Z Podcast can be found on the iTunes Store here.
The show is also part of the regular rotation on WordPress Radio, which you can tune into at wpr.fm.
Find us also now on Podcast Talk Radio https://michaeljohnburgessph.com/
>>>Self Promotion of our businesses here<<<
As WordPress advances it soon becomes clear that many people need WordPress support sometimes is is just a simple question or two such as a simple layout issue, other times something has broken and you may see the white screen of death. This may be time for some Emergency WordPress Support for any question contact John at WPPro.ca/Emergency or give me a quick call at 818-850-7729. If you just need some quick tips to do it yourself check out WPPro.ca/Emergency
–
---
John's & Marcus Rant: What to rant about?
Wishing you a happy New Year and that you upcoming year will be great.
Interesting Sites Running WordPress:
Listener Feedback / Audio Clips
WordPress News and other interesting WordPress related posts:
**WordPress Plugins Reviewed by John**
eCommerce Dashboard 1.0.4
The Lowdown:
This plugin is for WooCommerce and is a quick way to see your sales stats while it is limited and only shows daily, weekly and monthly sales totals it does not do much else. It is accessible from outside after you set a password all in all a nice quick way to check your sales.
Rating 3 Dragons
SEO Advicer by ScorpionGodLair.com 1.4.1
The Lowdown:
Well this plugin is simply full of tips that appear in the top of your admin area every time you hit a page in the admin. And while they are good tips they are just random tips and not a check to see what your site might need.
Rating 2 Dragons
Woocommerce Email Report 1.1
The Lowdown:
This is a nice add on if you have woocommerce to get daily reports on your sales. It is simple and straightforward in that you just add a email and a time frequency and every day you get a report.
Rating 3 Dragons
**WordPress Plugins Reviewed by Marcus**
DirectEdit
Requires: 3.7 or higher
Compatible up to: 3.7.1
Last Updated: 2013-12-11
Downloads: 217
Edit your website directly in the frontend. Modify content, titles and excerpts just by starting to type. Press save and the changes are public.
Images can be inserted directly from your computer. Choosen an image, and while you resize or crop it, it will be uploaded to the server automatically. One click and the image is inserted on your page.
Rating: 4 out of 5
————————
NS Category Widget
Requires: 3.5.1 or higher
Compatible up to: 3.7.1
Last Updated: 2013-12-10
Downloads: 36
A plugin to add widget listing categories, extending the default WordPress category widget. Are you frustrated by the lack of customization options in default Category widget in WordPress? Then this plugin is for you. Works similarly but with several customization options.
Rating: 5 out of 5
—-
Endless Posts Navigation
Requires: 3.0 or higher
Compatible up to: 3.5.2
Last Updated: 2013-12-10
Downloads: 72
It automatically sense the post type where it is implemented and provide the endless navigation from the same taxonomy/category. You don't need to worry about its order. It automatically manage alphabetical order for next and previous navigation. I tried infinite scroll with success previously, but it stopped working for me shortly after 3.7.1. This one worked fine, even in 3.8.
Rating: 4 out of 5 (-1 for having to edit code)
—–
**Rambling Last Words and Plugin Wrapup
It's been a great year for WordPress and a Great year for the show! We look forward to continuing in 2014 and beyond! Like a majority of our listeners, WordPress is a part of our lives and the way we make our living. It's great to have such an outstanding community to turn to every week.
John:  eCommerce Dashboard – 3, SEO Advicer – 2, Woocommerce Email Report – 3
Marcus: DirectEdit – 4, NS Category Widget – 5, Endless Posts Navigation – 4
Commercial:
Hosting, Hosting and  hosting this may the most important part of your WordPress website and if you're looking for hosting either for something new or to change to a better provider I can recommend GreenGeeks Hosting. And if you enter the code "PLUGINS" save $30 off their all their hosting packages. Click Here to Save Now! or goto https://WPPro.ca/GreenGeeks now!
123Inkjets Coupon Code PLUGIN123 gives you 10% off all replacement inkjet cartridges, plus free shipping on all orders over $50. Why buy ink at the local office supply store for $15 a pop? Buy in bulk, use this coupon and get them for as low as $4 each!
Just some reminders:
Get Your Daily dose of WordPress News from the WPPlugins Daily over at WPNews.wpmedic.ca
Rate us at iTunes, blubrry.com, ViaWay.com, Stitcher Radio and any place else you find us.
How to Contact Us:
John can be contacted at:
Marcus can be contacted at:
---