Podcast: Play in new window | Download | Embed
Subscribe to WPPlugins A to Z on Google Podcasts | Email | RSS
WordPress Plugins from A to Z Episode 140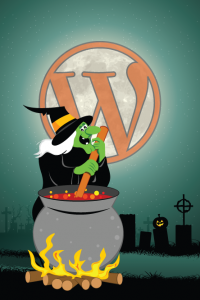 It's episode 140 and we've got plugins for Custom Post Headers, Podcast Widgets, Custom post Backgrounds, Presentation plugins and a great new plugin for monitoring your site's page speed. All coming up on WordPress Plugins A-Z!
Don't forget you can get the show notes at:
WordPress Plugins A-Z Podcast Can also be found at WPPluginsAtoZ.com
And head on over and review us at:
WordPress Plugins A-Z Podcast can be found on Stitcher Radio Click here to Download app or listen online Now.
WordPress Plugins A-Z Podcast can be found on the iTunes Store here.
The show is also part of the regular rotation on WordPress Radio, which you can tune into at wpr.fm.
>>>Self Promotion of my businesses here<<<
WordPress has become easier and easier to use over the past 5 years and as we know the easier it is to use the easier it becomes to break. Do you find that you suddenly need some quick WordPress support & need to figure out that one simple task? Correct that simple layout issue or has something broken and you have the white screen of death. Or maybe you have received notification of a hack on your site? Visit me for Emergency WordPress Support at WPPro.ca/Emergency for some quick tips or contact me and I can help you with live support via screen sharing or phone 818-850-7729.
–
Marcus is looking to recruit a team of plugin beta testers for some new premium plugins being developed. If you would like to be a part of the development team and get to test some of the most cutting edge plugins you've ever seen, contact Marcus via email or on his site at marcuscouch.com
---
John's & Marcus Rant: What to rant about?
Join me on the WordPress Medic Podcast find it at https://wpmedic.ca where I will be discussing in depth how to help your ailing WordPress website help you through those tough times and interviews with experts from all over the World.You can find the WordPress medic Podcast at iTunes Store here, Blubrry.com here, and Stitcher Radio and any place else you find me.
Note: Looking for a few good plugin developers out there who freelance in the area of customizing existing plugins or can write addons to plugins. Requirements must have a couple projects to review, have the ability to set a price and timeline for completion and stick to both.
Contact John at 818-850-7729 or email john@wppro.ca
Listener Feedback / Audio Clips
Notes about past stuff
Local Business SEO it seems the version I had reviewed was injecting some stuff for the developer
https://wordpress.org/support/view/plugin-reviews/mdp-local-business-seo after being notified by a listener and then having a look I could see it but also at the same time I noticed the developer had done an update to the plugin which removed it and the link above goes to his explanition of what was there and why so I can still confidentatly reccomed this plugin I think.
WordPress News and other interesting WordPress related posts:
CSS Basics of the Genesis Framework an excellent CSS tutorial
WordPress 3.7 Beta 1 available.
**WordPress Plugins Reviewed by John**
  Featured Podcast Widget 1.0.1
Version: 1.0.1

Author: Richard Farrar

Last Updated: 5 months ago

Requires WordPress Version: 3.2 or higher

Compatible up to: 3.5.2

Downloaded: 324 times
The Lowdown:
This is a nice simple way to place your recent podcast into the sidebar of your website. It is designed to work with bluberry powerpress plugin. It features the most recent show or if you want to showcase a specific episode you can set the post id for that. All in all a great little plugin to get the podcast to show a bit more if that is not the main focus of your site.
Rating 4 Dragons
Swiftype Search 1.1.28
Version: 1.1.28

Author: Swiftype, Inc.

Last Updated: 1 month ago

Requires WordPress Version: 3.3 or higher

Compatible up to: 3.5.2

Downloaded: 16,620 times
The Lowdown:
Yes it is another search function for WordPress since we all know the built in search for WordPress is well lacking…..Eventually I am sure that will change someone will get it right and then it will be incorporated into the core… At any rate this one won't be since it is a 3rd party search.. You can set up one search engine for one domain for free and unless you get tons of searches it will be more than adequate. But you have several domains you will need a paid account for it. What they do is after you activate the API they crawl your site and build a database and it replaces the native search function for your site so all future searches go through this. You do get some great analytics for all you stats junkies out there, including email reports on what people are searching for. All in all it pretty good except for the third party thing.
Rating 4 Dragons
WordPrezi 0.1
Version: 0.1

Author: Pablo O Vieira

Last Updated: 2 weeks ago

Requires WordPress Version: 3.0.1 or higher

Compatible up to: 3.6.1

Downloaded: 135 times
The Lowdown:
This is a pretty nice plugin and comes at a great time for me since I am doing WordPress workshops again and do my presentations on prezi. I did find that since this is new the author made one mistake when uploading the file seems he packed it twice into the zip file so you have to manually download it and upload it. Other than that its pretty nice simply install it and then activate it and the add a short code to your site like this adjust your hight and width to fit your theme and it display the presentation very nicely.
Rating 4 Dragons.
**WordPress Plugins Reviewed by Marcus**
Custom Background for Post and Page
https://wordpress.org/plugins/custom-background-for-post-and-page/
Requires: 1.0 or higher
Compatible up to: 3.6.1
Last Updated: 2013-10-1
Downloads: 24
Are you looking something to make you WordPress website more interesting???? Then we have a right plugin for you. Now you can design your each post or plugin page individually or simple apply a custom design everywhere on a click.
Custom Background Design WordPress is a complete for making website awesome. We bet to you that its best of its kind.
Major features :
Just 1 click installation.

Global custom design.

Design Each post/page individually.

Full customization options.

Support gif animated images.

Easy color chooser tool.

Fully integrated in WordPress
Rating: 4 out of 5
—
Google Pagespeed Insights
https://wordpress.org/plugins/google-pagespeed-insights/
Requires: 3.3 or higher
Compatible up to: 3.6.1
Last Updated: 2013-10-1
Downloads: 142
Google Pagespeed Insights is a tool that empowers you to make decisions that increase the performance of your website. Recommendations from Google Pagespeed are based upon current industry best practices for desktop and mobile web performance.
Through the addition of advanced data visualization, tagging, filtering, and snapshot technology, Google Pagespeed Insights for WordPress provides a comprehensive solution for any webmaster looking to increase their site performance, their search engine ranking, and their visitors browsing experience.
Premium Version Info: https://mattkeys.me/products/google-pagespeed-insights/
Rating: 4 out of 5
—
Custom Header Extended
https://wordpress.org/plugins/custom-header-extended/
Requires: 3.6 or higher
Compatible up to: 3.7
Last Updated: 2013-9-27
Downloads: 498
Your theme must support the core WordPress implementation of the Custom Headers theme feature to get this to function. It is a plugin for allowing users to set a custom header on a per-post basis. This plugin hooks into the WordPress custom-header theme feature and overwrites the values on single post views if the post has been given a custom header.
This plugin creates a custom meta box on the edit post screen. From that point, you can select a custom header image. You can also select whether to display your header text and its color if your theme supports that option. The options you choose will be shown on the single post page on the front end.
Rating: 5 out of 5
—
**Rambling Last Words and Plugin Wrapup
John: Featured Podcast Widget – 4, Swiftype Search – 4, WordPrezi – 4
Marcus: Custom Background for Post and Page – 4, Google Pagespeed Insights – 4, Custom Header Extended – 5
Commercial:
Well as everyone knows hosting is a big part of how well your WordPress website runs and if you're looking for hosting either for something new or to change to a better provider I can recommend GreenGeeks Hosting. And if you enter the code "PLUGINS" you can save $30 off their 1, 2, or 3 Year EcoSite or EcoSite Canada packages. Click Here to Save Now!
123Inkjets Coupon Code PLUGIN123 gives you 10% off all replacement inkjet cartridges, plus free shipping on all orders over $50. Why buy ink at the local office supply store for $15 a pop? Buy in bulk, use this coupon and get them for as low as $4 each!
Just some reminders:
Rate us at iTunes, blubrry.com, ViaWay.com, Stitcher Radio and any place else you find us.
Also check out the WPPlugins Daily Newspaper from paper.li at https://wpnews.wpmedic.ca/
How to Contact Us:
John can be contacted at:
Marcus can be contacted at:
---