Podcast: Play in new window | Download | Embed
Subscribe to WPPlugins A to Z on Google Podcasts | Email | RSS
WordPress Plugins from A to Z Episode 101

It's episode #101 of WordPress Plugins A to Z and we're talking HTML Landing Page insertion, Custom File Types, Custom Dashboards, Monitoring active Volcanos and a new Warcraft Plugin to help channel your inner-gamer. It's all coming your way next on WordPress Plugins A-Z.
So if you're listening & reading this we have survived the end of time and started a new Mayan Calendar….
WordPress Plugins A-Z Podcast Can also be found at WPPluginsAtoZ.com
WordPress Plugins A-Z Podcast can be found on Stitcher Radio Click here to Download app or listen online Now.
WordPress Plugins A-Z Podcast can be found on the iTunes Store here.
>>>Self Promotion of our businesses here<<<
WordPress has become easier and easier to use over the past 5 years and as we know the easier it is to use the easier it becomes to break. Do you find that you suddenly need some quick support need to figure out that one simple task? Correct that simple layout issue or has something broken and you have the white screen of death. Or maybe you have received notification of a hack on your site? Visit me for Emergency WordPress Support at WPPro.ca/Emergency for some quick tips or contact me and I can help you with live support via screen sharing or phone.
---
Marcus is now available for phone consultations at https://marcuscouch.com/call. If you need help with WordPress, Podcasting, SEO or general Internet Marketing help, the new Clarity.fm platform is an easy way to schedule and pay for a consulting phone call.
John's & Marcus Rant:
Join me on the WordPress Medic Podcast find it at https://wpmedic.ca where I will be discussing in depth how to help your ailing WordPress website help you through those tough times and interviews with experts from all over the World.
Don't forget to head over to Social media camp Victoria @ https://socialmediacamp.ca/ and support me by commenting on my posts as linked below or even re-tweet them as it is a contest.
https://wppro.ca/smc1
https://wppro.ca/smc2
https://wppro.ca/smc3
https://wppro.ca/smc4
https://wppro.ca/smc5
https://wppro.ca/smc6
Listener Feedback / Audio Clips
We have a few clips submitted over the last week that we'll include on a future show, but be sure to visit our site and leave feedback about the show or any questions you may have about plugins or WordPress needs you're looking for help on.

**WordPress Plugins Reviewed by John**

Volcano Widget 1


Just in time for the recovery of the end of the world now you can monitor all those active volcanos except it does not seem to work properly in 3.5 and has an error when starting and trying to change settings but still look cool in front end.
Rating 2 Dragons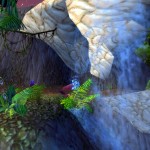 WoW Armory Character 0.9.6
This is just in time for my annual pilgrimage into World of Warcraft how I spend my christmas time off..
It displays your wow character info for the world to see and you would think that after 5 years of playing I would have at least on max level character but alas not yet.. Look for my info to appear for a brief couple days between christmas and new years
rating 3 dragons
---
**WordPress Plugins Reviewed by Marcus**
HTML Landing Page
https://wordpress.org/extend/plugins/html-landing-page/
Requires: 3.3 or higher
Compatible up to: 3.4.2
Last Updated: 2012-12-7
Downloads: 181
Allows you to upload customized HTML files to display as a landing page. Ideal for internet marketers promoting multiple products from the same site.
Marcus' Take:
Rating: 4 out of 5
—
Upload File Type Settings Plugin
https://wordpress.org/extend/plugins/upload-file-type-settings-plugin/
Requires: 3.0.0 or higher
Compatible up to: 3.4.2
Last Updated: 2012-12-7
Downloads: 97
This plugin allows admins to specify additional file types that are allowed for uploading to the blog. By default, WordPress only allows a very limited set of file types to be uploaded. This set is defined by a so called "white list". What's not on the white list can't be uploaded.
This plugin allows you to extend this white list through a settings page.
Additionally it comes with a wide range of file types that are enabled automatically, like audio files (ac3, mp4, …) and video files (avi, mkv, …).
Rating: 4 out of 5
—
Sweet Custom Dashboard
https://wordpress.org/extend/plugins/sweet-custom-dashboard/
Requires: 3.0 or higher
Compatible up to: 3.5
Last Updated: 2012-12-6
Downloads: 99
Too often customizing the WordPress dashboard is adding or removing metaboxes. With this plugin you can create your own WordPress dashboard containing any HTML or PHP elements you want. You're not limited anymore!
Marcus' Take:
Rating: 5 out of 5
---
Just some reminders:
Rate us at iTunes, blubrry.com, ViaWay.com, Stitcher Radio and any place else you find us.
What's coming in future podcasts:
This has been episode 98 only 1 to go to 100 some excitement happening

How to Contact Us:
John can be contacted at:


Marcus can be contacted at:

---