Podcast: Play in new window | Download | Embed
Subscribe to WPPlugins A to Z on Google Podcasts | Email | RSS
WordPress Plugins from A to Z Episode 144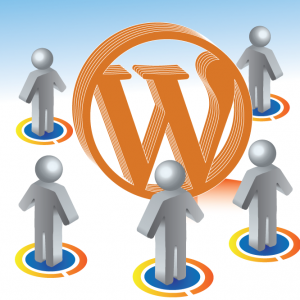 It's episode 144 and we've got plugins for inline content enhancement, Anti-Ad Blockers, Gravity Forms Images, Inline Dropbox content, and a way to create your own name generator using WordPress. All coming up on WordPress Plugins A-Z!
Don't forget you can get the show notes at:
WordPress Plugins A-Z Podcast Can also be found at WPPluginsAtoZ.com
 And head on over and review us at:
WordPress Plugins A-Z Podcast can be found on Stitcher Radio Click here to Download app or listen online Now.
 WordPress Plugins A-Z Podcast can be found on the iTunes Store here.
 The show is also part of the regular rotation on WordPress Radio, which you can tune into at wpr.fm.
>>>Self Promotion of our businesses here<<<
WordPress has become easier and easier to use over the past 5 years and as we know the easier it is to use the easier it becomes to break. Do you find that you suddenly need some quick WordPress support & need to figure out that one simple task? Correct that simple layout issue or has something broken and you have the white screen of death. Or maybe you have received notification of a hack on your site? Visit me for Emergency WordPress Support at WPPro.ca/Emergency for some quick tips or contact me and I can help you with live support via screen sharing or phone 818-850-7729.
–
 Marcus is looking for audio program directors for WordPress Radio. Simple tasks like adding new episodes as they are released, adding episode information into the site and helping to maintain the audio stream. Full site credit will be given for your work. Email contribute|at|wpr.fm if you have interest.
---
John's & Marcus Rant: What to rant about?
Join me on the WordPress Medic Podcast find it at https://wpmedic.ca where I will be discussing in depth how to help your ailing WordPress website help you through those tough times and interviews with experts from all over the World.You can find the WordPress medic Podcast at iTunes Store here, Blubrry.com here, and Stitcher Radio and any place else you find me.
Note: Looking for a few good plugin developers out there who freelance in the area of customizing existing plugins or can write addons to plugins. Requirements must have a couple projects to review, have the ability to set a price and timeline for completion and stick to both.
Contact John at 818-850-7729 or email john@wppro.ca
WordPress News and other interesting WordPress related posts:
WordPress 3.7.1 is out already and 3.8 is just around the corner saw a great article on WPTavern about what is coming.
Most WordPress maintenance releases are nothing to write home about, but WordPress 3.7.1 is one for the history books. This is the first maintenance release where users don't have to lift a finger to get their sites upgraded.
Sites already running WordPress 3.7 will soon be automatically upgraded to the latest and greatest.
**WordPress Plugins Reviewed by John**
BAN – Blocked Ads Notifier Lite 1.0
The Lowdown:
So the worst thing about placing ads on your site is that many people out there use adblockers in their  browsers and you may not even know it. So the ads you place are pretty useless at that point. What this plugin does is detect if your visitor is blocking ads and if so in the blank space left by the ad blocker you get to place a custom message like "hey these ads don't pay much but every penny helps please unblock them" If you get the premium version you can also have some stats  on the visitors.
Rating 3 Dragons
WP Table Lookup 1.0.0
The Lowdown:
Well this one is for one of the folk who attended my presentation last night in Victoria. I was asked about a want to get to the database from the WordPress backend. This plugin let you get in and see the table structure, the fields and values and to run custom sql queries on the table..
Rating 3 Dragons
Gravity Forms Image in HTML 1.0
The Lowdown:
This is an addon plugin for Gravity forms mention many times on this show. It allows you to easily add an image to your forms html field. The use for this is when you are creating something custom using the html field in Gravity Forms you can add images with a simple button click instead of having to manually upload and create tags useful for custom areas of the forms.
Rating 4 Dragons
**WordPress Plugins Reviewed by Marcus**
Content Enhancer
https://wordpress.org/plugins/content-enhancer/
Using this plugin, you can specify pre-defined HTML code to be displayed at the top and bottom of all your posts, saving you valuable time. Merge fields let you pre-define HTML/Javascript that you can use anywhere in your post. For example, using you can include an HTML link to your twitter account, anywhere in your WordPress post.
It is nice that this plugin combined two different functionalitites, both merge and header/footer of content boiler plate.
Rating: 4 out of 5
—
Name Generator
https://wordpress.org/plugins/name-generator/
Create fun random Name Generators for your WordPress website. That's right, you get to create your own name types, like superhero names, or any kind of nickname combo. It's actually pretty fun and could bring in some good site traffic with the right domain name and name niche.
Rating: 5 out of 5
—-
Mytory Markdown
https://wordpress.org/plugins/mytory-markdown/
This plugin allows you to truly add Dropbox files and links to your posts. It does this by getting the markdown file path on dropbox public links, converts the markdown to html, and adds it to the content. It's a lot more complex than just adding the public link.
Best of all you can edit the files on your local computer and the links remain the same. There are other dropbox plugins out there but this is the first one I've seen break down the walls of what can be embedded within WordPress.
Rating: 4 out of 5
—
**Rambling Last Words and Plugin Wrapup
John:  BAN – Blocked Ads Notifier – 3 ,  WP Table Lookup – 3, Gravity Forms Image in HTML – 4
Marcus: Content Enhancer – 4, Name Generator – 5,  Mytory Markdown – 4
Commercial:
Well as everyone knows hosting is a big part of how well your WordPress website runs and if you're looking for hosting either for something new or to change to a better provider I can recommend GreenGeeks Hosting. And if you enter the code "PLUGINS" you can save $30 off their 1, 2, or 3 Year EcoSite or EcoSite Canada packages. Click Here to Save Now!
123Inkjets Coupon Code PLUGIN123 gives you 10% off all replacement inkjet cartridges, plus free shipping on all orders over $50. Why buy ink at the local office supply store for $15 a pop? Buy in bulk, use this coupon and get them for as low as $4 each!
Just some reminders:
Rate us at iTunes, blubrry.com, ViaWay.com, Stitcher Radio and any place else you find us.
Also check out the WPPlugins Daily Newspaper from paper.li at https://wpnews.wpmedic.ca/
What's coming in future podcasts:
Special guests with their own plugin picks.
How to Contact Us:
John can be contacted at:
Marcus can be contacted at:
---